Some spaces demand very high hygienic standards, going beyond cleaning protocols. The materials used in floors, walls, ceilings, doors, windows, tools and furniture are key, because they need to be easy to clean. Not only that, ideally they should be unfriendly to fungi or bacteria. Just like you can have an anti-skid floor to reduce falls, and roof panels to diffuse sunlight, there are products designed for sanitary needs. The benefits of Glasliner wall panels make them an ideal solution for these kinds of situations. 
Glasliner wall panels
: why use them?
Glasliner is a plastic laminate that works as a wall panel in environments with high sanitary demands. Glasliner plastic sheets are made out of polyester resin reinforced with fiberglass. They are designed to perform in situations where surfaces need to be strong, easy to clean and easy to keep sanitized. 
The Glasliner product line can be fitted to any existing surface. This means you can use them to cover polyethylene, plaster, cement, wood, steel, cinder block, tile or insulation. To understand why it can be important to cover these surfaces, consider that for some projects hygiene and contamination control are a high priority. 
Pharmaceutical, food or health industries demand methods and tools to keep contamination levels within strict acceptable parameters. Some measure taken for this include:
Using materials that can resist corrosion, abrasion and certain chemicals, because of cleaning solutions and other substances present in said environments. 

Designs that facilitate foot traffic within facilities, to diminish the chances of cross-contamination.

Maintaining rigorous cleaning and sanitization protocols. 

Frequent air filtration. 

Creating environments with walls and surfaces that are easy to disinfect, often using special covers or coatings. 

Adequate area segregation. 
Considering the above, it is easy to understand the importance of working in ideal spaces. Spaces that support personnel mobility and that make cleaning protocols easier to execute. This is why plastic laminates that meet the requirements of these environments have become a sought-after solution in industries that demand strict contamination control.
Hygienic covers
Hygienic covers are a type of coating defined by durability and ease of cleaning. They also can have features such as water resistance and chemical resistance–to endure the sometimes aggressive chemicals used to disinfect spaces. One of the most sought-after features of these coatings is being unfriendly to the growth of microorganisms and viruses.
Why use Glasliner by Stabilit?
Glasliner sheets are manufactured with polyester resin and fiberglass, making them an ideal solution for spaces with high foot traffic. They are long lasting and highly resilient. Glasliner products are a perfect fit for the exacting standards required of spaces with high levels of sanitation, the benefits of Glasliner wall panels make this clear. 
When designing and manufacturing Glasliner covers, we consider that industries where hygiene is a priority trust products that have attained relevant certifications. This is why Stabilit wall and ceiling panels meet ASTM standards with latest-generation technologies. Even more exacting standards can be met by using the Gelcoat and flame-retardant product variants. Some of the certifications Glasliner has been able to attain include:
Centre Scientifique et Technique du Bâtiment Laboratory, France. 

Servicio Nacional de Sanidad y Calidad Agroalimentaria, Argentina.

Factory Mutual. 

QSI GmbH, Germany.

APPLUS, Europe. 

Laboratorio de Microbiología, VIGO University, Spain. 

ICBO, United States. 

IMSS, Mexico. 
Glasliner ceiling panels are cut at a standard size. They are light, easy to install and easy to maintain. They can be placed on a wide variety of surfaces. This makes them versatile and sought-after in many fields such as commercial, institutional, industrial and healthcare. They are also effective for residential use–garages, kitchens, bathrooms and laundry rooms are frequent use cases–and as a raw material to make other products. 
The Glasliner family includes Glasliner AM (antimicrobial) FRP. In addition to polyester resin and fiberglass, this product integrates a fungicide formula that combats the growth of microorganisms such as mold, mildew and bacteria. This antimicrobial effect endures even after being exposed to harsh cleaning agents, which happens often in these kinds of environments. 
Other positive aspects of Glasliner AM include impact resistance and moisture resistance, in addition to odor resistance. A great price-to-performance ratio and the fact that they don't discolor nor do they need a coat of paint, are added bonuses of these panels. 
Boiling it down, these are the key benefits of the Glasliner line of Stabilit products: 
Resists multiple chemicals, corrosion and humidity. 

Does not require a coat of paint. 

Helps prolong the useful life of premises. 

Maintains a pleasing appearance for a long time. 

Does not harbor odors. 

Easy to install and maintain. 

Washable. 

Fights the growth of microorganisms. 

Does not absorb moisture. 

Impact resistant, does not scratch or splinter. 

Resists stains.

Holds multiple certifications. 
Although Glasliner is cut at a standard size, there are multiple options, formats and products within the family. Every builder and designer has choices to pick from to find a format that best fits their project's needs.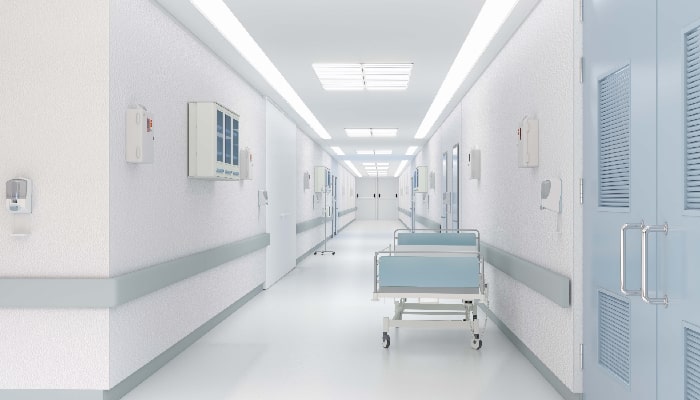 Stabilit America: Pioneering Technological Advancements for Your Projects
At Stabilit America, we are dedicated to empowering your success by providing cutting-edge material solutions for a broad range of applications. Our products are designed to excel in various fields including construction, remodeling, and transportation, leveraging technological breakthroughs to deliver superior results. We offer materials that are not only robust and durable but also offer an exceptional cost-benefit ratio, light transmission capabilities, ease of installation, thermal insulation, and UV protection. Our goal is to provide you with the perfect solution to meet your unique project needs. 
Our product lineup includes fiberglass-reinforced polymer panels and polycarbonate sheets, both of which seamlessly blend with modern construction technologies. Let us assist you in determining the optimal solution to meet your specific needs from our extensive range of offerings.
For any industrial, institutional, commercial or transportation project, Stabilit has a material that fits your needs. Contact us y and find out more about how we can help!