In the dynamic and constantly changing world of construction, there are innovations that not only capture attention due to their fresh approach, but also because they leave an indelible mark on the industry. Among the pioneers that have brought about such transformative changes, Stabilit America Inc. stands apart from other FRP sheet manufacturers. They have been at the forefront, spearheading advancements in the realm of fiberglass reinforced plastic panels, particularly in the vast expanse of North America. Boasting a rich and storied legacy that stretches back over five decades, Stabilit's contributions to the fiberglass manufacturing and construction sector are significant. 
Their unwavering commitment to excellence and innovation has cemented their position as a beacon of leadership in the industry. This is further demonstrated by their extensive and unparalleled portfolio, which includes a diverse range of top-tier Fiberglass Reinforced Plastic and cutting-edge Polycarbonate panels, setting new benchmarks for quality and performance.
A Legacy of Excellence
Stabilit embarked on its remarkable journey over 55 years ago. Over the following decades, the company worked with dedication to open up a path to the forefront, establishing a distinct presence in the production and sale of plastic laminates. Their accumulated experience, combined with an unwavering commitment to excellence and quality, has solidified Stabilit's reputation as a global leader in the industry.
Central to their success is an impressive product portfolio, which stands out as one of the most comprehensive in the market, especially for a single company. Stabilit goes way beyond being an FRP manufacturer. With a diverse range of products, from acrylic and polyester to polycarbonate laminates, Stabilit has ensured that they have something for every need. Each offering is a testament to the company's dedication to delivering unmatched quality and performance, meeting the varied demands of their client's projects.
Beyond Products: A Commitment to Quality and Environment
But Stabilit's capabilities aren't confined to its products alone. The company's global certifications demonstrate a profound commitment to product quality and adherence to environmental policies. This dedication to excellence is further reflected in Stabilit's Quality Policy. At its core, this policy revolves around exceeding customer expectations, continually refining the Quality Management System, and ensuring compliance with local and federal regulations. Every employee at Stabilit is ingrained with this ethos, making quality assurance a company-wide endeavor.
Stabilit's Green Initiative underscores not only the company's commitment to ecological responsibility but also highlights the broader significance of environmental consciousness in the construction industry. In an era where the impacts of climate change and environmental degradation are becoming increasingly evident, the construction sector plays a pivotal role. As one of the major contributors to global emissions and resource consumption, it's imperative for industry leaders like Stabilit to pave the way for sustainable practices.
Recognizing this urgent need, Stabilit has seamlessly woven eco-friendly practices into its core business operations. Their efforts, ranging from minimizing their carbon footprint to advocating for cleaner production methods, resonate with a larger vision. It's not just about business growth; it's about ensuring that growth doesn't come at the expense of our planet. Stabilit's endeavors stand as a beacon, emphasizing the importance of building a sustainable future in the construction realm.
Associations and Collaborations
Stabilit's influence extends beyond its manufacturing units. The company actively contributes to industry education and development through its associations with several organizations. Whether it's the Association of the Wall and Ceiling Industry, the Metal Building Manufacturer Association, the Cooling Technology Institute, or the American Galvanizers Association, Stabilit's presence is felt across various facets of the construction industry. These collaborations not only enhance Stabilit's knowledge base but also allow the company to stay abreast of the latest trends and innovations.
A Complete Product Line
Stabilit's product portfolio is both vast and impressive, reflecting the company's dedication to innovation and quality. Among its diverse offerings, three brands particularly shine, each bringing its unique strengths to the table.
Glasteel: A subsidiary of Stabilit America Inc., Glasteel stands as a beacon in the realm of fiberglass-reinforced plastic panels. With a rich history and an unwavering commitment to excellence, Glasteel provides a wide array of solutions tailored for both indoor and outdoor applications. Their extensive selection of Fiberglass Reinforced Plastic, Polycarbonate, and PVC panels is a testament to their expertise and dedication to meeting diverse construction needs. Whether it's for industrial settings or residential spaces, Glasteel's products promise versatility and adaptability.
Resolite: With its inception dating back to 1951, Resolite has been a pioneer in the world of FRP Composites. Recognized as an industry leader, especially in the domain of industrial roof and wall construction, Resolite has consistently delivered products that resonate with quality and durability. Engineers, architects, contractors, and building owners alike have come to rely on Resolite's offerings, knowing that they are investing in materials that can withstand the elements and stand the test of time.
Macrolux USA: Specializing in high-strength polycarbonate panels, Macrolux USA is a brand that seamlessly blends functionality with aesthetics. Their panels, available in a variety of colors and thicknesses, are designed to cater to diverse light transmission and heat reduction requirements. Beyond their functional attributes, Macrolux panels are also celebrated for their aesthetic appeal, adding a touch of elegance to any structure they grace. Whether it's for roofing or wall installations, Macrolux ensures that structures benefit from panels that are both durable and visually pleasing.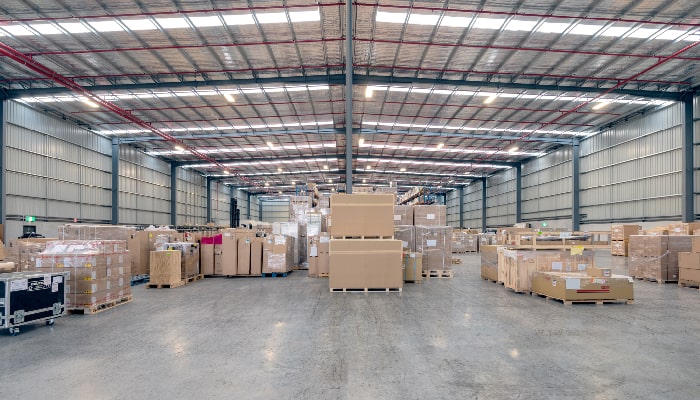 Conclusion
Stabilit America Inc. is more than just an FRP manufacturer; it's an institution that has shaped the trajectory of the construction industry. With its vast product range, commitment to quality, and eco-friendly initiatives, the company is not just meeting the demands of today but is also paving the way for a sustainable and innovative future. As the construction landscape continues to evolve, Stabilit's contributions will undoubtedly play a pivotal role in shaping the edifices of tomorrow.
Stabilit wants to help you succeed with our complete line of FRP products. Contact us and find out more about how we can help!