When it comes to construction or renovation of industrial, healthcare or agricultural facilities, and even for residential construction applications, there is a key factor for both the structural integrity and performance of a building: the quality of the materials. Quality includes durability, composition, ease of handling and aesthetics. These are all needed to complete a project that succeeds at fulfilling or exceeding specifications. Through the years, there are brands that have earned market permanence and trust from those who make a living using their products. This trust and permanence is attained through years of consistently providing excellent results. Stabilit America is such a brand: a brand that has worked for decades to continuously improve our product offering. Here are ten reasons to work with our construction materials.  
Stabilit America: Ten reasons to use our products
Before going into ten reasons to buy Stabilit America products, we should mention a little bit about us. Our company in itself is a good reason to include Stabilit construction materials in your projects. 
At Stabilit we have developed our expertise for over 72 years. We are a global leader in the production and sale of fiberglass reinforced plastic (FRPs) and polycarbonate panels. We have created the widest variety of corrosion-resistant value-added acrylic, polyester and polycarbonate laminates in the industry.
Stabilit products go beyond being a construction material: they solve problems by being corrosion resistant, providing natural lighting, and providing coating and protection, among others. Individual product lines have more specific features and benefits that add value, such as aesthetics, ease of disinfection, high strength-to-weight ratio, or high heat resistance. 
At Stabilit America we recognize that part of building trust and confidence in our Fiberglass Reinforced Plastic panels involves attaining respected industry certifications. These certifications provide external validation of our high quality and commitment to values that our clients care about. Here are some of our certifications:
ANSI National Accreditation Board

Factory Mutual System

Agriculture and Agri-Food Canada
Ten important reasons to use Stabilit America Products
Now you know more about us as a company, it is time to talk about the ten reasons to use Stabilit America. We will be focusing on specific reasons related to Stabilit products.
UV protection on both sides? We've got a product that can do that! Stabilit created Macrolux Solid, monolithic polycarbonate sheets with dual UV protection and coextrusion protection–to optimize cutting and make assembly easier. This product offers outstanding light transmission, resistance to mechanical stress, and high machinability. This makes it the ideal option for anti-noise barriers, canopies, curved roofing systems, signage in general, and road signs, among others. .   
Using Stabilit products you can attain

natural light transmission of up to 95%

in industrial spaces, greenhouses and other architectural applications. Great energy savings can be enjoyed with Acrylit,

a translucent acrylic sheet

, made of 100% acrylic resin and reinforced with fiberglass. UV rays are no longer a problem, as this product is protected against them on both sides. An

additional Gelcoat layer

, also on both sides, gives

added resistance to outdoor environments

, better endurance, and improved looks.
Macrolux Multiwall will allow you to

succeed at keeping out the elements

. This material is excellent to provide a light cover that is not corroded by acid rain, is

highly fire-resistant

and environmentally friendly. 
Do you need panels that can withstand environments high in ammonia gasses? Opalit for Agricultural applications is a great

solution for agribusiness

. These panels are
Versalit allows you to harness the benefits of

polyester resins for transport applications

. These sheets can work as entry doors,

luggage box panels

for camping trailers, and
Protect your doors with a material that

won't dent or rust

. Glasliner is a reinforced composite panel

embossed door skin

. Made with polyester resins, Glasliner is UV resistant and thermally stable. It is recommended as a

liner for refrigerated trailers

, truck bodies, containers and railcars. Any application where

sanitary, durable and easy to clean

finishes are required. 
Our

wide variety of products

allows you to select those that truly fit your needs. Acryloy CR is a good example: fiberglass reinforced plastic panels with UV stabilizers that are

extremely corrosion resistant, but not fire resistant
You can transform

outdoor residential spaces (decks and patios, awnings)

with panels that are light,

aesthetically pleasing
There are fiberglass reinforced panels that are

so strong, you can walk on them!

Such is Tred-Safe, the high-end

industrial building panel line

with the toughness and design that

supports maintenance worker and roof foot traffic

. You can also count on impact and corrosion resistance. Tred-Safe is also UV stabilized and highly weather resilient. 
If you work in spaces that must

meet FDA standards for food packaging safety

, while also requiring great light transmission, there's a panel designed just for you: Macrolux AM. We build these panels with

antimicrobial technology incorporated right into the material
Every Stabilit America product is designed to solve real problems across a wide range of applications. Our products add value through solving technical issues, providing endurance, being weather resistant and even through aesthetics. What are the needs of your project?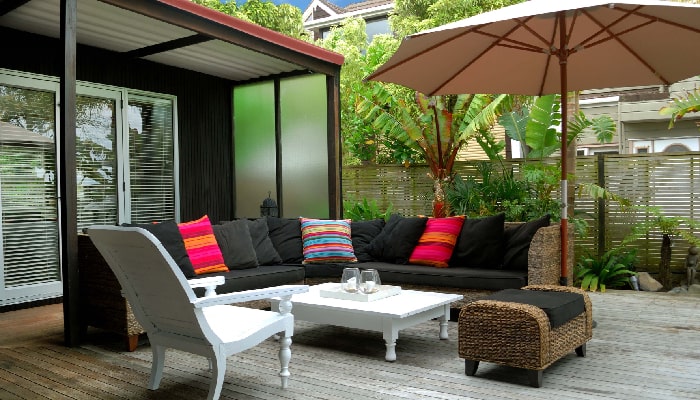 Stabilit America: technology, strength, quality and aesthetics for every one of your projects
At Stabilit America we produce and distribute materials that truly support your success. For construction, remodeling or even transportation projects, our quality and technological innovations deliver results. Whether you want strength, durability, a better cost-benefit ratio, light transmission, compatibility, thermal insulation or UV protection, we have the key material to get you where you are trying to go.  
We manufacture fiberglass-reinforced polymer panels and polycarbonate sheets that can integrate effectively into any modern construction project. They provide benefits such as UV protection or microbe resistance, depending on the needs of your project. Which of our solutions is the best fit for your needs?
Interior and exterior walls, roofs, covers, skylights, canopies, luggage and cargo boxes, truck walls…for any industrial, institutional, commercial or transportation project, Stabilit has a material that fits your needs. Contact us