Temperature changes, different types of climates, pollution and sunshine are some of the factors that have an effect on man-made structures. This leads to phenomena such as cracks, abrasion, sinking, breakdown and deformation. Additionally, other effects can show up in structures, such as efflorescence and delamination. Often, and concerningly so, degradation or breakdown symptoms can appear. When this happens, materials are not recoverable. This makes you wonder: exactly what does "corrosion resistant mean"?
Most structures are planned and erected with long-term use in mind. Because of this, the conditions they will face need to be considered and planned for, especially if they are commonplace–such as weather, pollution and sunlight. This consideration and planning leads to actions intended to prevent wear, prolong useful life and limit service interruptions due to maintenance. A fundamental step in this direction is choosing the right materials from the beginning. Given that wear and degradation due to chemical or electrochemical reactions is common, it is important to be very clear on what exactly corrosion resistance means, so that we can select a product that truly performs as we need it to.
What is corrosion resistance?
To understand how certain materials are able to prevent corrosion, and the importance of preventing it, we must be clear on what it is. Corrosion is the deterioration of materials as a result of chemical and electrochemical reactions. Corrosion as deterioration or wear usually refers to metals, because when it comes to ceramics and polymers it is called degradation. 
Corrosion is a natural phenomenon that is influenced by the material that undergoes deterioration, the environment and, frequently, water. It is also possible to find other substances that can cause corrosion. These are called corrosive substances, and some of them include: 
Perchloric acid 

Nitric acid 

Sulphuric acid

Chlorhydric acid 

Formic acid 
The speed at which corrosion sets in depends on the factors involved. Regardless of the reasons that apply in each case, material deterioration due to electrochemical reactions is a concern for those involved in the construction industry, as it causes damage and financial losses 
Types of corrosion
There are several ways to classify corrosion, but there is one approach that is the most comprehensive, because it contains all possible kinds of corrosion. Dividing corrosion into chemical and electrochemical allows us to classify deterioration according to types of materials and the reaction taking place. 
Chemical.

This form of corrosion takes place when a material reacts to a corrosive substance until it is either dissolved or it saturates the material. This classification includes chemical attack, selective lixiviation, and chemical metal attack.

Electrochemical.

Occurs when there is a loss of electrons from atoms, turning them into ions. This category contains galvanic, microbiological and superficial aeration corrosion. 
Is corrosion the same as oxidation?
Oxidation and corrosion are not the same, although oxidation does cause a change in materials, it is just a superficial reaction. It occurs when oxygen comes in contact with other substances, such as metals. In the case of metals, brown discolored spots can be observed. This is oxide. 
Because oxidation happens only on the surface, it can be removed, as opposed to corrosion, which implies a structural deterioration. In some cases oxidation is considered a precursor to corrosion. Steps should be taken to control the former, in order to prevent the latter. Damage from corrosion is irreparable. 
Corrosion resistance
The term refers to the capacity some materials have to resist the damage that can result from coming in contact with other substances or the environment.
Corrosion resistance can be a property of a material, or can be attained by adding another substance to the product. This additional substance may bring forth the desired resistance. Such is the case with metals that frequently rely on coatings, alloys or paints that can delay or completely prevent corrosion. 
Are Stabilit products corrosion resistant?
One of the simplest solutions to avoid corrosion and prevent maintenance costs in any structure is to use materials designed with anticorrosive qualities. Of course, Stabilit manufactures laminated plastics considered corrosion resistant. They are designed to provide engineers, architects, builders, contractors and property owners a modern solution, reinforced with fiberglass, to meet their needs. Resolite is such a product. 
Resolite
The Resolite brand includes products composed with polyester, which boosts corrosion resistance. This was our first product line to include a fire retardant option (Resolite CR) in its lineup of plastic laminates. 
Resolite provides multiple options so that any building or structure can succeed at meeting its requirements. Resolite CR-RFM is a strong opaque laminate that meets the Factory Mutual standards for fire resistance and wind resilience. 
Resolite (RFM) is produced using a high-quality polyester resin system with a protective barrier that binds with the resin and fiberglass matrix. The result is a panel much more protected against degradation and with great durability. 
Another anticorrosive polyester sheet that is part of the Stabilit America product line is Opalit. In the last decade several new materials have been developed that can fulfill performance requirements similar to metallic laminates, but with none of their downsides. Opalit is such a product. 
Opalit
Opalit for Cooling towers can handle the extremely corrosive environments of cooling towers. It is designed specifically for use in louvers, stair enclosures and exterior casings. Opalit for Agricultural applications is engineered to withstand the ammonia gasses from chickens and pig waste. This makes it ideally suited for roofing and ceilings in poultry and hog farms. It is strong and durable, while also aesthetically pleasing. Its Gelcoat finish protects against UV rays, humidity and pollution, while preventing the dreaded fiber bloom and aging that plagues other brands. There is a fire-retardant option available as well.
Key Benefits of Stabilit FRP
Because they are so strong, FRP sheets can last over 20 years and are highly resistant to corrosion and humidity. Here are some key benefits when compared to metal sheets:
Cost savings

Strength and mechanical resistance

Low thermal conductivity

Design flexibility

Longer useful life

Better surface finish

Electrical insulation properties

Vibration reduction and noise dampening

Lighter by 40 to 50%

Flexibility

Corrosion resistance 

Minimal maintenance

Impact resistance

Resists the elements, acids and humidity
If you want to know more about corrosion-resistant materials for the industrial and agro industrial sectors, you need to dive into fiberglass-reinforced plastics. Visit our page "What is FRP?" to learn more about this. When building any structure it is better to anticipate maintenance costs and choose the best constructive materials of the highest quality.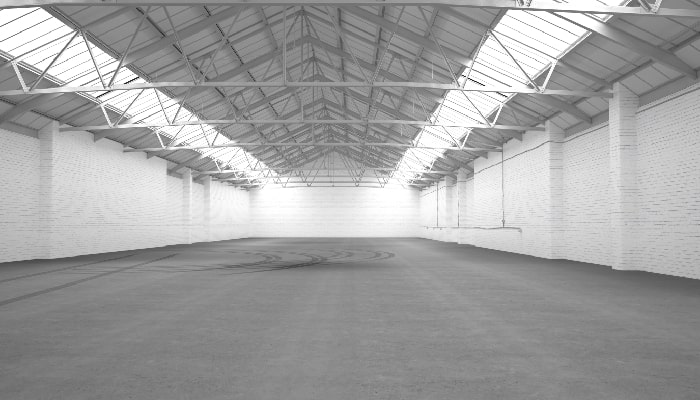 Stabilit America: technology, strength, quality and aesthetics for every one of your projects
At Stabilit America we produce and distribute materials that truly support your success. For construction, remodeling or even transportation projects, our quality and technological innovations deliver results. Whether you want strength, durability, a better cost-benefit ratio, light transmission, compatibility, thermal insulation or UV protection, we have the key material to get you where you are trying to go.  
We manufacture fiberglass-reinforced polymer panels and polycarbonate sheets that can integrate effectively into any modern construction project. They provide benefits such as UV protection or microbe resistance, depending on the needs of your project. Which of our solutions is the best fit for your needs?
Interior and exterior walls, roofs, covers, skylights, canopies, luggage and cargo boxes, truck walls…for any industrial, institutional, commercial or transportation project, Stabilit has a material that fits your needs. Contact us y and find out more about how we can help!